Combined Billing
For members with multiple accounts
A quick glance will give you the information you need about each account and one check takes care of all your accounts with the total balance easily distinguishable on the invoice.
Multiple accounts, one invoice.
All bills mailed at one time.
Due on the same date.
Pay with one check.
Total is easy to spot.
No more adding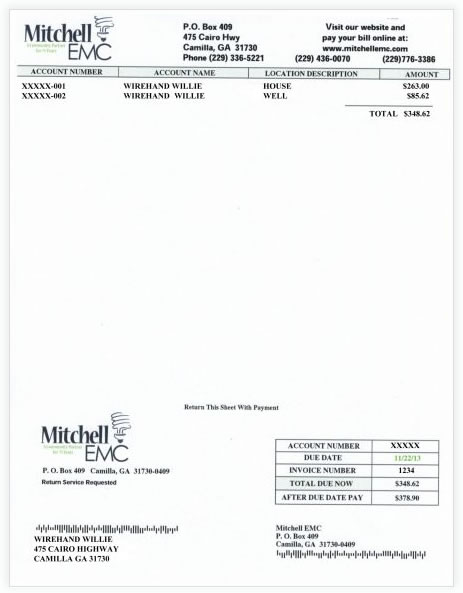 To sign up for invoice billing, use the form on the right.