Exede Internet Service
Exede is Mitchell EMC's newest solution for high-speed internet service. Exede is super-fast satellite internet service.
To sign up for Exede or request more information, fill out our online form.
Liberty Plan Details
Here's How it Works
Use the internet however you'd like at our fastest speeds with Priority Data (12 Mbps download). Just pick your plan based on how much data you and your family typically use on a monthly basis.
Liberty Pass offers download speeds from 1 to 5 Mbps and kicks in if you go over your priority allowance. During morning/daytime hours (usually about 2 a.m. to 5 p.m.), you should be able to do most things you want to do online, such as web browsing and email. You should also be able to stream video, but not on multiple devices, and you may not be able to stream HD video. During evening hours (usually 5 p.m. to 2 a.m.), your speeds will be much slower.
You can still purchase more Priority Data, if needed, or upgrade to a more expensive plan that includes more Priority Data every month.
The Exede Advantage
Faster Downloads
Get 12 Mbps download speed on all plans for Priority Data (even on our entry level plan).
Faster Uploads
3 Mbps upload speed on all plans for Priority Data. Quickly send files, share photos, and video-chat with Skype.
Terms & Conditions
Minimum 24-month service term. Speeds are "up to," are not guaranteed, and will vary. Service is subject to data transmission limits measured on a monthly basis. Service is not available in all areas. Limited Warranty: Exede internet parts carry a 1-year limited warranty. Service Calls are covered for the first 90 days of service. All offers may be changed or withdrawn at any time. Exede is a registered service mark of ViaSat.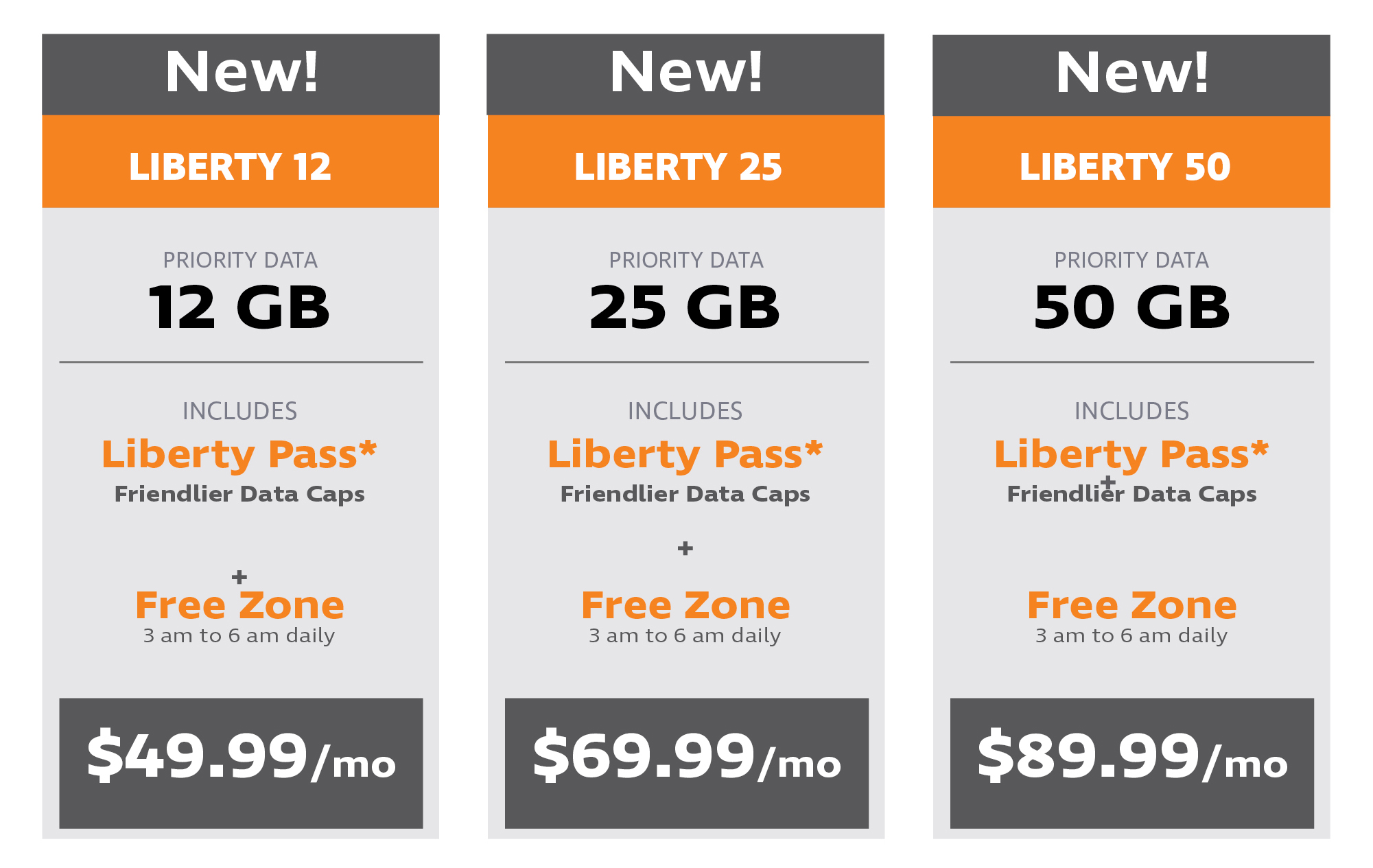 BILLING: Exede will bill you one month in-advance. You will receive a paper bill in the mail. You can choose to have Mitchell EMC debit your
checking account or your credit card.
DATA LIMITS: Exede Internet Service has monthly data usage limits. If you exceed your monthly data allowance, your internet service will be slowed. Significantly slowed. These Exede Plans offer a "Free Zone" (3 am to 6 am) with up to five hours of unmetered data each day during off hours. You can also Buy More Data from Exede, or switch to an Exede Plan that offers more data.
Streaming Video Services, like Netflix, use a lot of data. Exede can support such services and you can save data by scheduling movie downloads for "Free Zone" off-hours and watching the movie later. YouTube videos and streaming music use much less data than viewing a Netflix HD movie. If you want to stream TV and /or movies in real time on a regular basis, especially in HD, Exede is not a good option for you.
Renters: If you rent, make sure the property owner will allow the Exede satellite dish to be installed on their property before you call.
Gaming: If internet gaming is important, Exede is probably not a good choice for you.
Chat: Internet chat services, even HD video chat, such as Skype and FaceTime, generally perform well with Exede.
VPNs: Exede will work with some, not all, Virtual Private Networks (VPNs). If you need to use a VPN, before you call, please collect as much information as possible about your VPN, ideally in a format that can be emailed to us, and we'll find the answer for you.